I've been seeing more and more ruffled detail on bridesmaid dresses. I like how a little ruffle adds a lot of detail. Jewelry can be kept to a minimum and any up-do is a perfect compliment.




A broach can be added to the V in this neckline for a little bling.

It's important not to draw too much attention from this hemline.
The shoes in the pic are perfect.
One-shoulder action is always fashion forward and a little sexy.
Worn during an outdoor wedding in the early spring or fall,
this dress will keep the bridesmaid a little warmer.
Very cute and flirty.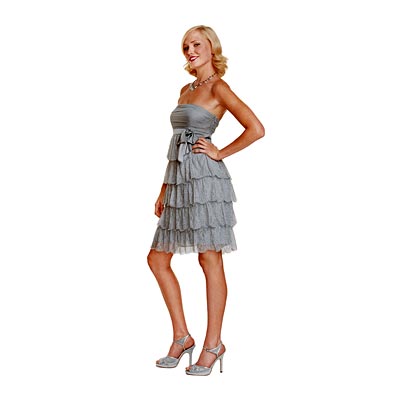 For a bohemian affair.