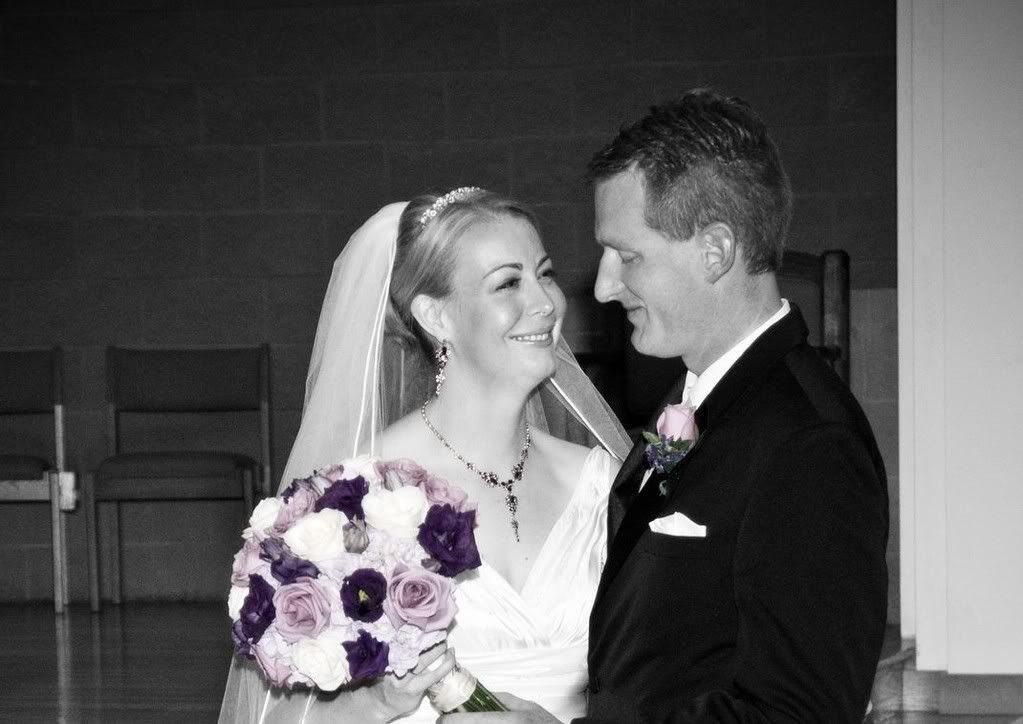 I met
Amy
through the wonderful world of blogging. She recently moved to Grand Junction, Colorado but she and her husband, Kevin got married in Lakewood--which is the suburb of Denver where I live. I recently did a
purple flower inspiration
board and thought it would be fun to show a wedding with the color purple in action.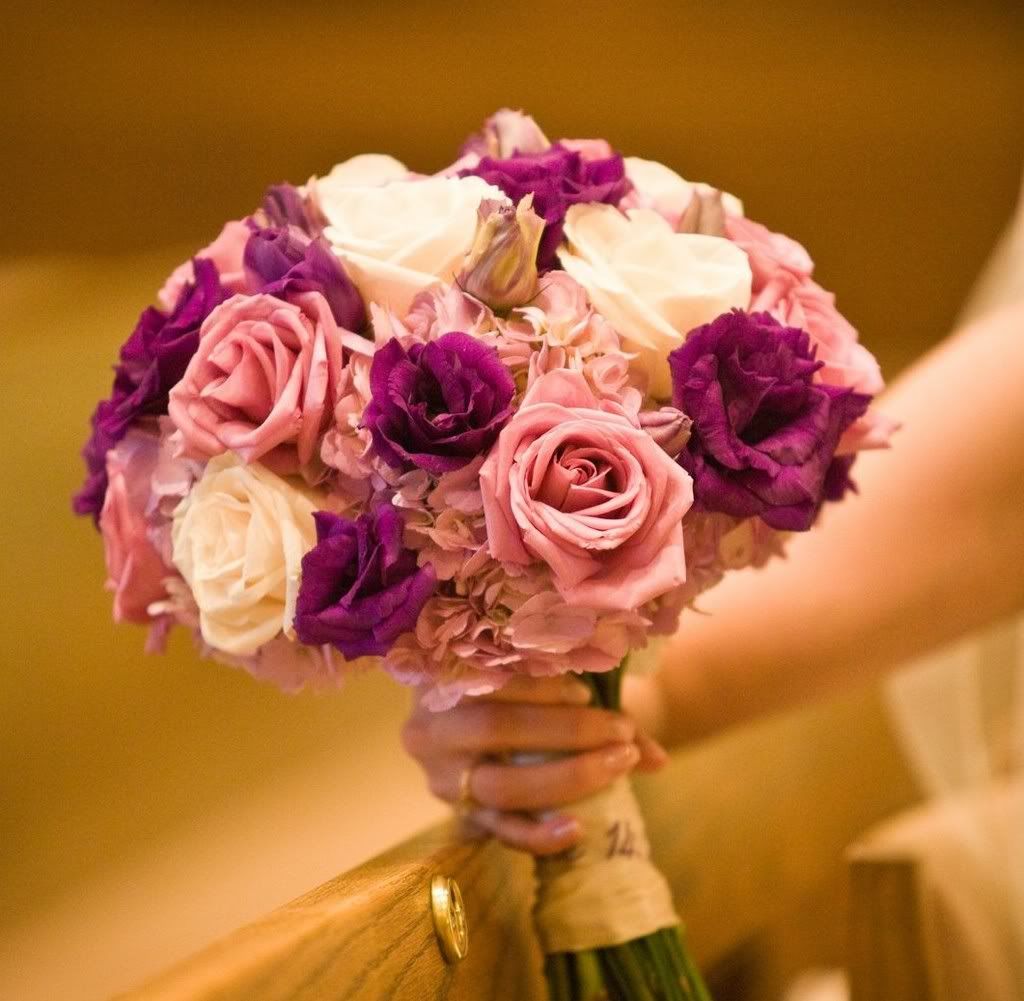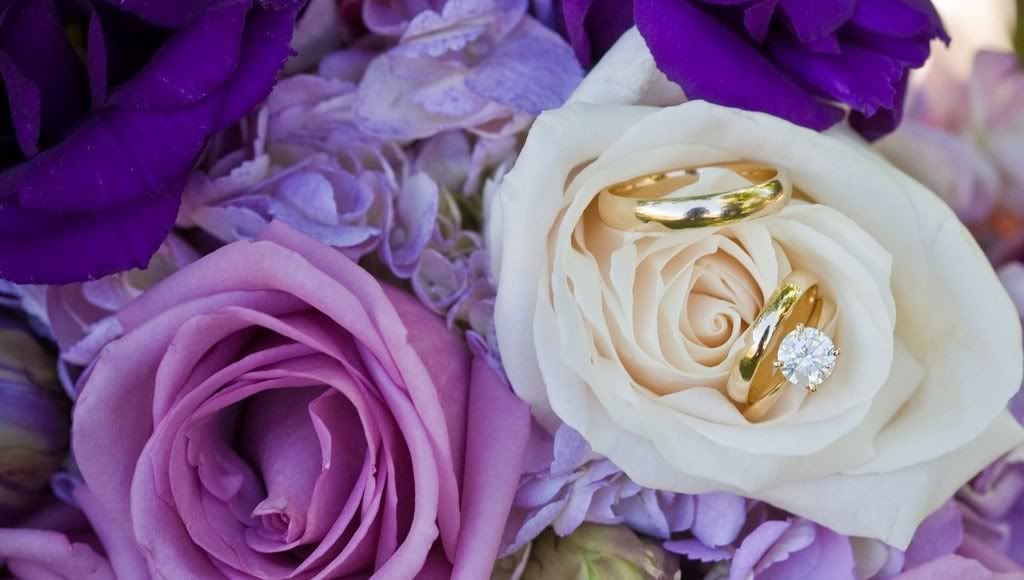 I asked Amy to share some details about the day.
Date: June 14, 2008
Location: We got married June 14, 2008--St Jude Catholic Church in Lakewood and Terrace Gardens at Dove Valley.
Music: Affinity for Music--Tom and Melissa are the best.
Dress: Casablanca from Amanda's Bridal. I worked with Sherry, I call her my dress fairy godmother--she is actually the one that picked it out and encouraged me to try it on and when my mom wanted me to try on dresses I didn't like--she pointed out that they made my hips look big or something else so my mom would agree! Flowers: Hillside Consultants.
Flowers: Dawn with Hillside Consultants--she is amazing, I didn't really know much about flowers I just knew I wanted purple and had a budget and she worked her magic. She is wonderful.
Cake topper: I found in a catalog and my Grandmother gave it to me as a Christmas gift(foundations is the company I think.) It has my favorite bible verses engraved on it (Love is patient, love is kind...) Which was also a reading at our mass done by my Aunt/Godmother--who is one of the biggest influences in my life.
Bridesmaid Dresses: Davids Bridal--my sister and best friend actually found them and loved them on our first dress searching trip. Tracy's mom made their sashes out of extra fabric from my dress so it all tied together.
Photographer: Jackie Green of Jacqueline's Photography--she is amazing. Expensive but amazing, she thought of everything and got so many wonderful pictures. She went to all out locations at the times of day that we would be there to find the bets light and shots.
Favorite moment of the day (beside the kiss): Favorite moment: hard to pick one but my sister and brother in law made a slide show of both of us that I didn't know about until the reception so it was a wonderful surprise. My dad and I also broke into the Chicken Dance during our father daughter dance which was a blast!
Thank you so much, Amy for letting us take a peek at your wedding!