My husband was recently a groomsmen in our friends' wedding. Andrew and Candy got married in beautiful Taos, NM at the stunning El Monte Sagrado resort. When Candy sent me the link to their photos, I was happy to see that the talented Stacey Adams captured some of the more unique aspects of the resort, as well as fabulous shots of the couple. Right away, I emailed (Santa Fe and LA-based) Stacey and asked her to send me some of my favorite shots.

The wedding was a ton of fun. The guest list consisted of 45 close family members and friends which, with a group like us, made for a great party. Candy and Andrew were both cool as can be on the big day and when the officiant didn't show up (!), they took it in stride and had the site coordinator read them their vows. I loved watching them laugh about it and not letting it ruin their day. Most guests had no idea that the officiant was a no-show until Candy started laughing half-way through the ceremony and the site coordinator explained what was going on. After the ceremony, my brother-in-law saved the day by signing the marriage license and making it official--he's an ordained minister through the Universal Life Church (who knew!?). Now they have a great story to tell people and a memory that most of us will never forget.

Lesson to brides: even if your day doesn't turn out as perfect as it should in your mind, go with the flow, spend time with your friends and family and enjoy your party. After all, your wedding day will be what you make it.

Taking it all in stride....



The girls...(love the orange)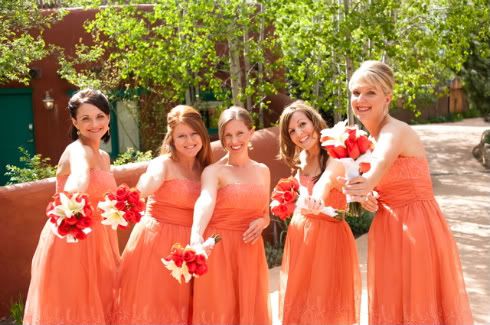 The boys...



The happy couple...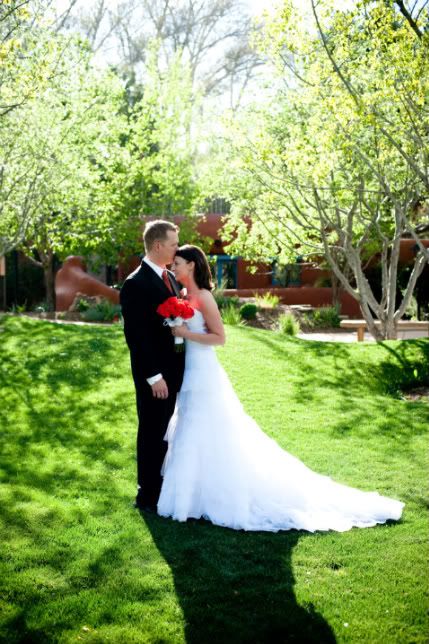 Check out the chandelier!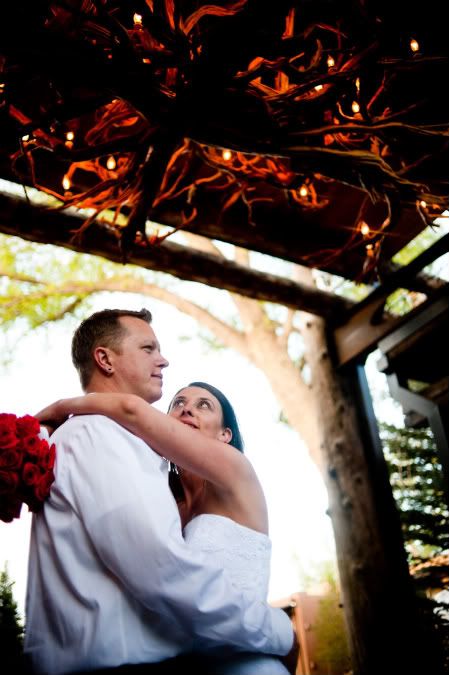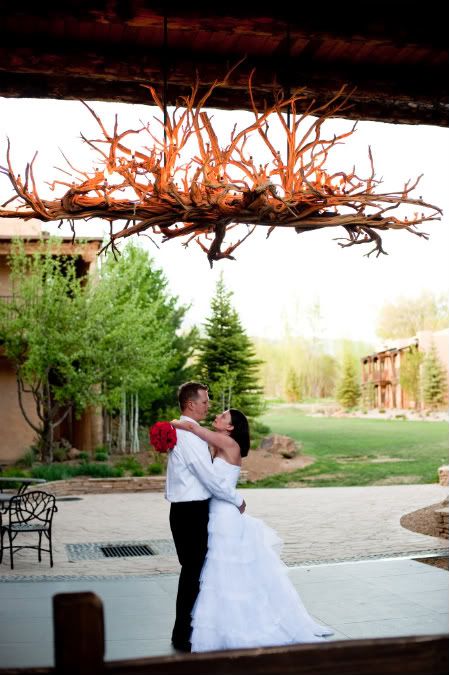 El Monte's pool area was a topic of conversation all weekend...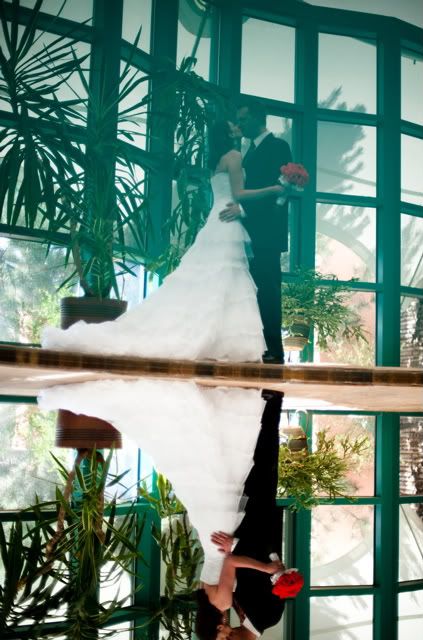 Best part of having your reception in the 'gallery' room of a resort? Instant decor.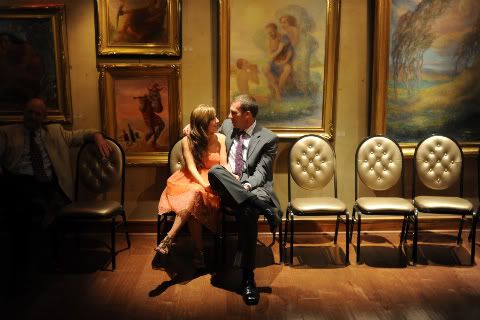 There were a ton of great shots to choose from and Stacey's candid shots of the reception were amazing. You can check out more of her work at Stacey Adams Photography.